Re-entry Announcement 3/3/2021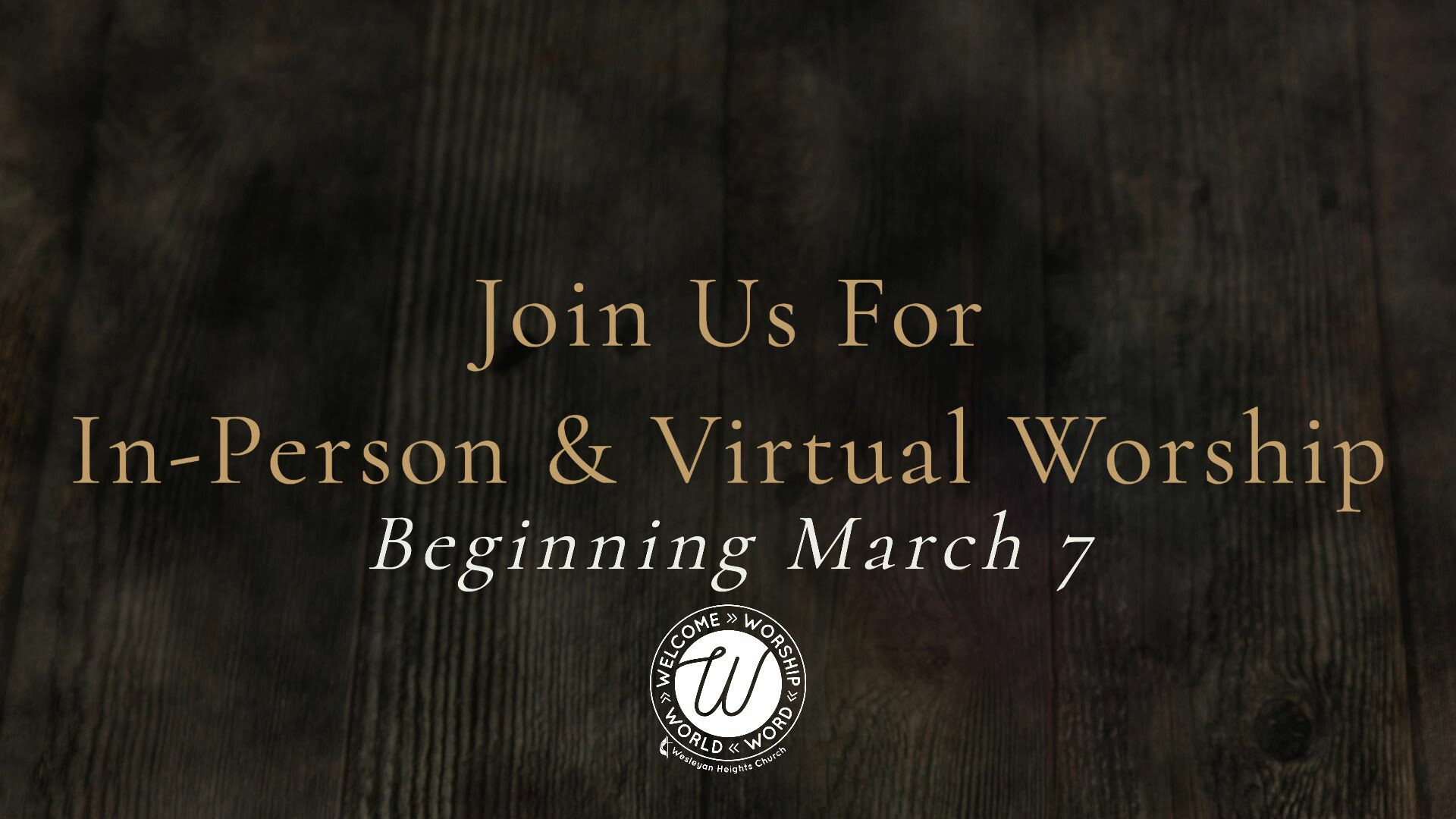 Wesleyan Heights UMC Family,
Grace and Peace to you in the name of Jesus Christ. Due to the downward trend in numbers in Daviess County and more people receiving vaccinations we believe Wesleyan Heights UMC is ready for Re-entry starting March 7th at 10 a.m. While many of you are ready to return to the church building, we know many are not. Those who want to continue online worship can do so via Facebook live and YouTube live.
To keep everyone safe, we ask that you follow these guidelines when returning to in-person worship:
Please wear masks – put masks on prior to entering the building and keep them on throughout the entire worship service. If you do not have a mask we will provide one for you.
We know many adults, and especially our children, are unable to wear a mask for this timeframe. To protect all of our members, we ask those unable to wear a mask to continue worshipping virtually.
The sanctuary is roped off to ensure safe seating and distancing.
As excited as you'll be to see your friends and church family, we ask that you not shake hands, hug, or touch others. Smiles, virtual high fives, and even the old fashion waves are encouraged.
Online giving is still encouraged at wesleyanheights.org/give, and offering plates will be available at the door.
Please know these guidelines were created in the Wesleyan spirit to "do no harm" to any of our members, especially the most vulnerable. We truly appreciate your patience as we navigate the return to in-person worship. Those of you who are hesitant to venture out at this time are encouraged to continue worshipping virtually. And of course, if you feel sick or unwell, please do stay home.
Remember - The church has never closed. The church cannot be closed. The church is not a building. The church is a people.
With Love,
Pastor Kaury and The Lead Team