Share Thanksgiving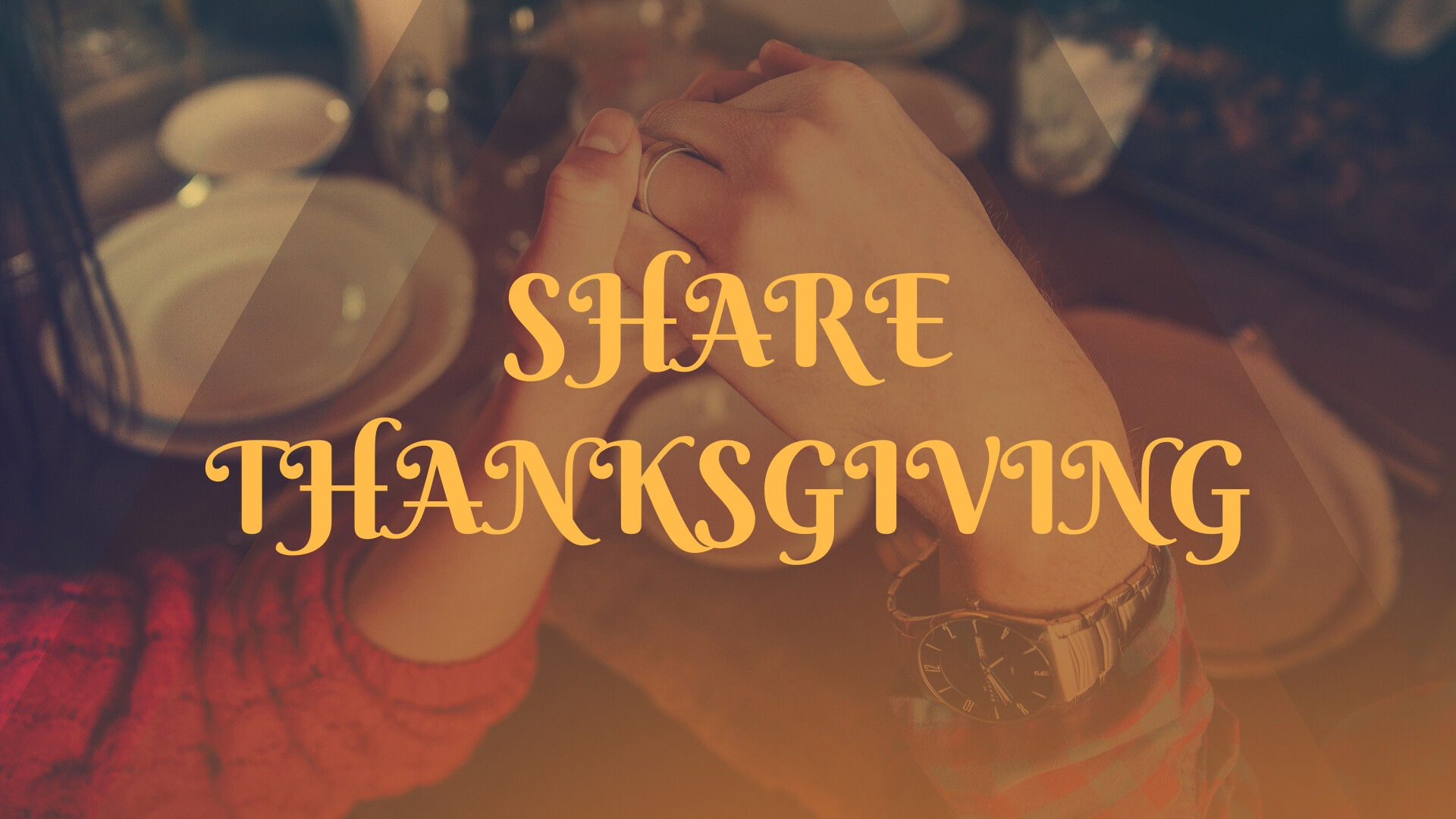 November is a month of feasting! I love to feast. It is a time of celebration, joy, fun, and fellowship. I remember as a boy growing up in Tulia, Texas, the town my parents and grandparents grew up in, and all of the people we would have enter our house. Every new arrival ushered in new excitement, stories, and dynamics to the household. There is nothing quite like family during the holidays.
I also remember my mom and dad going out of their way to clean the house and buy certain foods that would make the guests/family feel welcome. Me and my brothers were even coached (and sometimes threatened to an inch of our lives) to be on our best behavior. Translation, no fighting or wrestling and avoid particular hot button or shameful topics of discussion.
In addition to my Texas and family holiday memories, I always recall this scripture: And all who believed were together and had all things in common. And they were selling their possessions and belongings and distributing the proceeds to all, as any had need. And day by day, attending the temple together and breaking bread in their homes, they received their food with glad and generous hearts, praising God and having favor with all the people. And the Lord added to their number day by day those who were being saved (Acts 2:44-47 ESV). I am reminded that when we come together we get to live into one of Wesleyan Heights' core values of WELCOME. We get to enter into fellowship with people we love and people we try to love. We get to see the beauty of unconditional love and selfless hospitality. I wonder what that might look like for Wesleyan Heights Church if we began to see every Sunday gather of worship in the same way we do Thanksgiving or other holidays. That when we come together in Sunday mornings it is a beautiful WELCOME of the other - where they are moved from being the other to being part of the family. What if our Sunday mornings were a true reflection of a day in which we celebrate all God has done, is doing, and will do. A day of feasting and fellowship. A day of WELCOME.