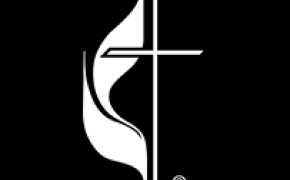 Dear Wesleyan Heights Family,
As you likely know, we have been discussing and praying for the called session of the United Methodist General Conference. This week, nearly 900 lay and clergy delegates and many others gathered in St. Louis from all over the world to discern and decide on our denomination's policy regarding same-sex marriage and the ordination of gay and lesbian clergy. Here is some information and my own thoughts:
The majority of the delegates voted in favor of the Traditional Plan. This plan retains the current position of the UMC, which affirms that all people are of sacred worth and are made in God's image, but that the practice of homosexuality is incompatible with Christian teaching, and no self-avowed practicing homosexual may be ordained in the UMC.
There are, of course, many who celebrate this decision, and many who are deeply hurt by it. Among the latter, some individuals and even churches will choose to leave the denomination. Others will stay and live in tension or continue to work for change.
The gospel we live and proclaim at Wesleyan Heights Church is this: God's love and kingdom are present and available to everyone through Jesus Christ in the power of the Holy Spirit.This will not
As your pastor, I remain committed to my orders as a Methodist Elder to proclaim God's Word, to administer the sacraments, to order the life of the church, and to equip disciples of Jesus Christ for service…to the exclusion of no one.
Further, I am committed to serve in whatever way I can to encourage chastity and fulfillment for those who are single, and fidelity and fulfillment for those that are married.
Finally, for ALL, there is a place in this community of love for you to Belong, Believe, and Be Useful as a disciple of Jesus Christ.
Grace and Peace,
Pastor Kaury